| | |
| --- | --- |
| Material | PE |
| Color | to be confirmed.    |
| Fishing Line Type | Braided |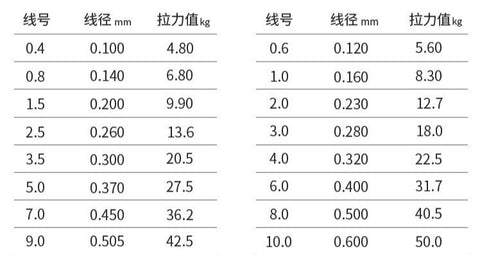 About this item
·ULTRA-STRONG CONSTRUCTION: The fishing line is crafted to perfection with the best quality materials for unique durability. This braided fishing line is made with strong PE material and it is 4-stranded or 8-standed so it can be long-lasting and never get untwisted for maximum results.
·ABRASION RESISTANT: You can rest assured that your fishing line will stay in top condition even under the harshest conditions as it has a premium abrasion resistance. This way it can stay safe from any damage and help you catch even the biggest fish with no hassle.
·ZERO STRETCH AND LOW MEMORY: The 4-strand or 8-stand braided fishing line has low memory and high sensitivity so it can be suitable for spinning reels. The zero stretch material of the fishing line will also guarantee great strength and speed so you can increase your catch ratio.
·SUPER THIN: The braided fishing line was specially designed to give you the smallest possible diameter that will allow you to spool more fishing line on to your reel. The thin fishing line will give you easy cutting water and help your bait reach the target water layer faster than ever.
·ALL THE FISHING LINE YOU'LL NEED: The braided fishing line roll will provide you with all the fishing line you'll need so you can always be prepared to catch the big one!