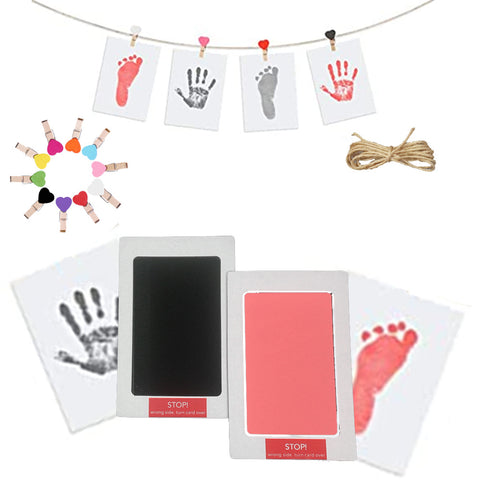 No mess and easy to use; achieves two highly detailed prints
Includes "Clean-Touch" ink pad and 2 imprint cards
"Clean-Touch" ink pad ensures baby's foot never touches the ink
Makes a wonderful baby shower gift and is a wonderful keepsake
Accommodates hands/feet up to 3.74" L x 2.25" W ( 9.5CM*5.7CM); 100% baby safe
no mess, no stress!
Pearhead's 100% baby safe clean-touch ink pad is easy to use. Baby's hand and foot never touches the ink and creates an impression to cherish forever.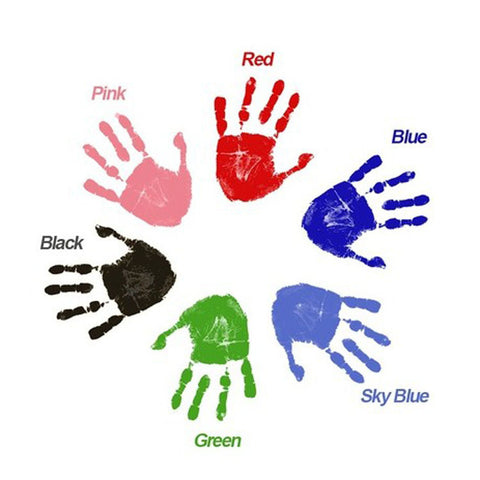 available in 6 colors
This clean-touch ink pad comes in black, blue, sky blue, green, red and pink.Have fun creating baby boy's print in the cool blue or baby girl's print in the precious pink. You can also use the original black ink pad for a clean and modern look.
a forever keepsake!
Once the print is transferred onto the imprint card, slowly remove the clean-touch ink pad. Let dry for 24-48 hours and display in your home! This keepsake is perfect for always cherishing baby's tiny little print.